A tribute to the East on the occasion of the Europe-China tourism year: Candelo in Fiore, 21 April – 6 May 2018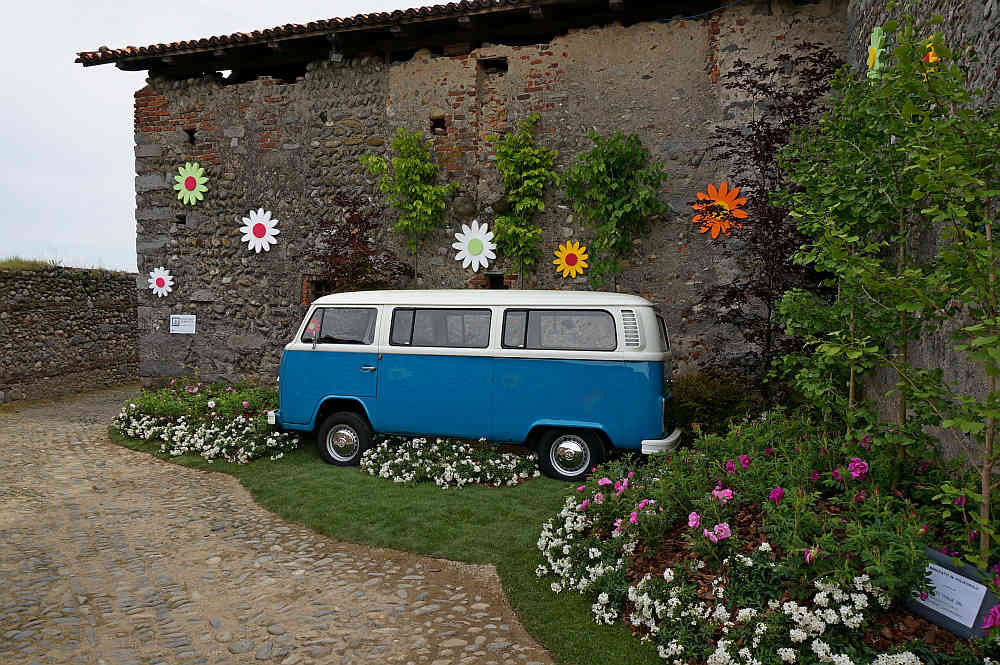 "Candelo in fiore", a blooming garden for everyone's eyes. Recommended visit: one full day.
The event for everyone is at its 16th edition. The headquarters is one of the most beautiful villages in Italy – Candelo in fiore, from April 21st to May 6th 2018.
Candelo (Latin Canderium) is a medieval village in the province of Biella. Every year it welcomes thousands of tourists and visitors who admire its beauty: the historical city center, the medieval Ricetto, which has been preserved here in its original appearance.
The Ricetto was a fortification within the walls of the village and, in wartime, it had the function of storage where to collect and protect goods, fodder, wine and animals, together with people. It was protected by solid walls and consists of about 200 rustic two-storey houses.
Every two years, in the Ricetto area, there is the "Candelo in fiore" event, and the medieval Ricetto turns into a flower garden and the visitor finds a journey through time and space through flowery corners created by the Florelliva planters from Biella.
Major attactions: flowers and nature – Visitors, strolling through the evocative medieval rue of the ricetto, will encounter flowery corners with maples, rhododendrons, camellias and all the typical plants and shrubs of the Biella area. You can admire striking floral decorations, artistically combined with crenellated walls, portals, windows, ancient houses in order to create with the rough stones a unique combination of its kind, permeated with magic.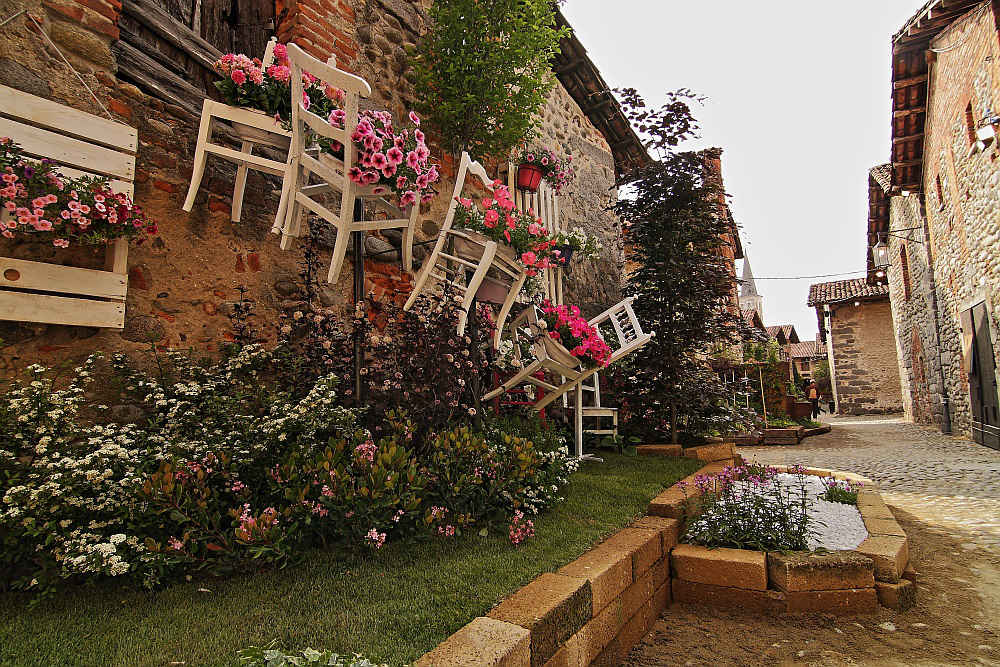 Tastes and fun – Inside and outside the walls, markets and theme exhibitors for everyone: families and children, who can have fun and browse. In the days of the event there are numerous shows, exhibitions, concerts, dance and theater performances in the medieval alleys of the village and the gastronomic events that will accompany the visitor to discover the Biella territory.
The medieval Ricetto, a unicum in Candelo – A Candelo, a unique and rare case, the rooted persistence of the local population, of the traditions of the rural culture meant that the primitive plant remained almost intact (the local people continued to use it with the same purposes and for the same functions of the origins).
The web site dedicated to the event (only in Italian): http://www.candeloeventi.it
The map of the event: http://www.candeloeventi.it/uploads/1/4/5/5/14554922/mappa.pdf